Moderator: chowadmin
Rank 0

Posts: 3
Joined: Tue Dec 25, 2007 1:24 pm
Location: North Pole, Alaska
I got my chow when he was 3 years old. He had behavioral problems specifically that he won't stand to be groomed and will bite when his back leg hair is pulled.

We'd had his hair trimmed at the vet, who'd knocked him out to cut the hair. In June of 2006, the assistant shaved the dog. Now in December of 2007, he still has a bald spot on his lower back. I've been giving him melatonin since the summer and some hair did come back.

Any ideas?
---
Chows aren't supposed to be shaved down to the skin or even really short... Sometimes the hair doesn't grow back. THe groomer should have known that... It could be that she damaged the hair follicle somehow and it's not going to grow back....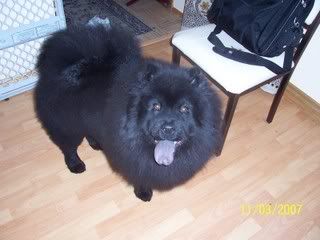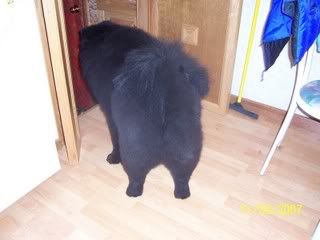 ---
Re: "he still has a bald spot on his lower back."
If it involves only one area, one possibility might be 'traction alopecia', caused by a section of tightly matted fur which once kept 'pulling' on the hair roots. There may be scar tissue. You might consider trying some of the skin/fur nourishing supplements such as biotin, sulphur, etc. mentioned in the forum archives.
---
---
Return to "Health Discussions"
Who is online
Users browsing this forum: No registered users and 3 guests